The ONLY authority on The Laughing Pines Asylum and devious Dr. Devora Moore is The Moore Files.
---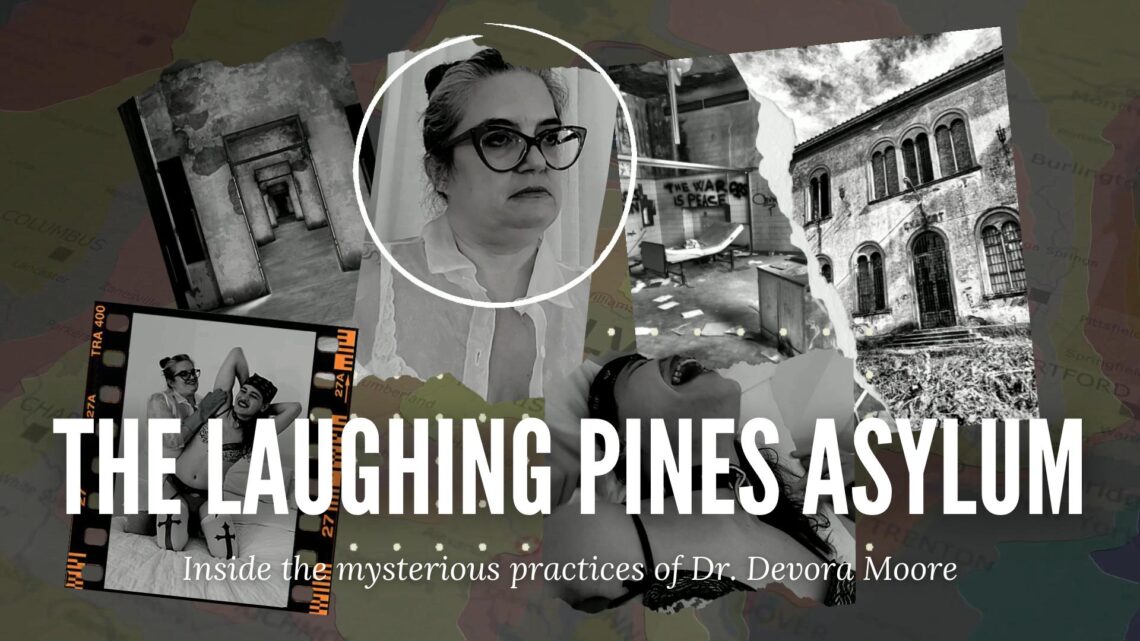 From the sadistic tickling mind of OctoGoddess, a true crime mockumentary featuring an evil Doctor, an asylum full of ladyboy patients and the mystery behind their disappearance and her unethical treatments. Enter the Moore Files, where Dr. Devora Moore and her inappropriate methods of achieving personal happiness and greater consciousness are documented and tracked.
Watch for yourself as the evidence of her crimes are documented and presented for you to decide whether or not she is putting the human mind at risk. Viewer discretion is strongly advised as the investigation has uncovered video proof of her methods and treatments.
---
"The Laughing Pines Asylum" is the kinky love child between me and the tickle fetishists I get to talk to on my private chat line. I love talking to genuine tickling bottoms. Our conversations always leave me feeling inspired to create new worlds to experience my sadistic tickling kink. In fact, one of my regular callers first introduced me to the name Laughing Pines. It was only natural to reimagine myself as a mysterious psychiatrist who used tickle torture to treat her patients. After all I do believe that tickling can be quite transformative.
Starring as the subject of my own Netflix style documentary has long been a dream. How much more delightful to harness my tickling powers as well.
This clip uses a different kind of storytelling than most of my others. It is wholly unique in my catalog and somewhat of an experiment in itself. I hope to do more. After all, once you watch this you will learn I left a lot of room to further expand this corner of the OctoVerse! The Moore Files so easily lends itself to a series, don't you think? What other devious situations would you like the mysterious Dr. Devora Moore to appear in? Give me a call on my phone line and let me know!