I'm a creative fetish content creator; A Goddess to many, Mommy to a few good pets and the most interesting part of your day. Yeah, I know, I'm a lot of woman. But hey, I like to keep things spicy. Being a content creator is My passion, but being a Goddess is My calling. And let's not forget my favorite role – Mommy Domme. But when I'm not busy making dudes pay Me to swallow their loads, I like to indulge in My sadistic side and tickle My submissives until they beg for mercy. And as for being a cougar, well, age is just a number, right? As a lifestyle domme, I'm always looking for additional submissives and slaves to add to My femdom household.
Born and raised an evangelical Southern Baptist with a contrarian streak, I learned quickly that I did not fit in. The journey to finding My purpose in My pleasure, however, was a long and tenuous travail.
My career as a full-time fetish content creator and financial dominatrix only started in my 40's . I create a truly unique experience as a mature, energetic and creative MiLF Domme. I am queer and polyam and welcome devotees of all ethnicities, gender and sexuality. All I require is obedience and to be in charge!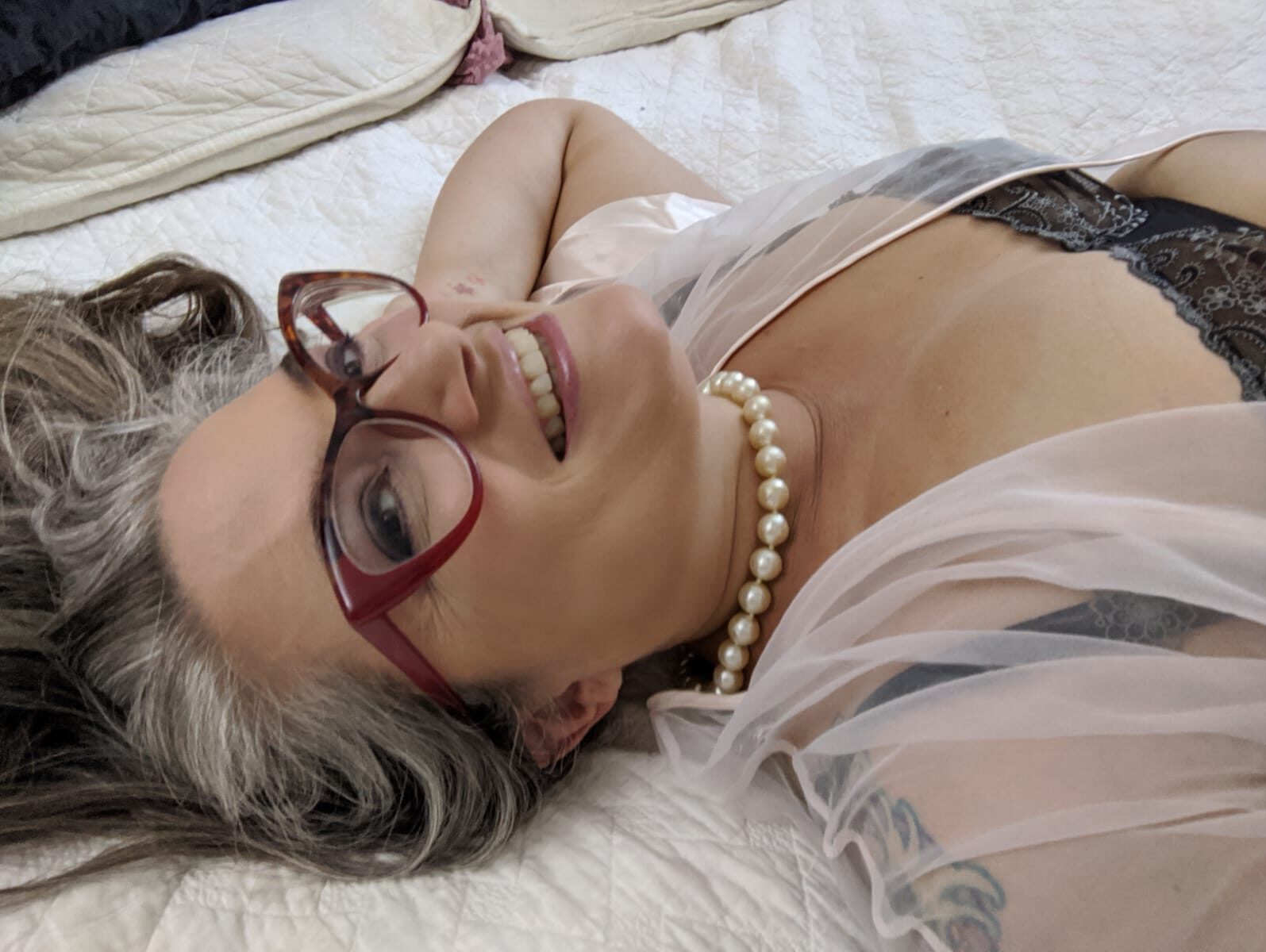 I love bringing your specific fantasies to life! I'm comfortable with a wide array of fetishes and enjoy researching more. I also offer packages with used items and custom videos!
Come find out why I'm the best kept secret on Niteflirt! We can roleplay all the filthy, kinky fantasies that you are ashamed to talk about…messaging and phone calls available!
Online sessions are available through discord, kik or skype. Offline, or in person, sessions are available in Southern California. Used items are also available. Complete the form below to begin…