Where to find Devora Moore/OctoGoddess kinky Mommy clips, audio porn and erotica, shop used items, FemDom Fetish videos and more…
Creating imaginative FemDom clips is one of my favorite things to do! You'll find a variety of FemDom Mommy Fetish videos in my stores! Check out what I love best about each site below: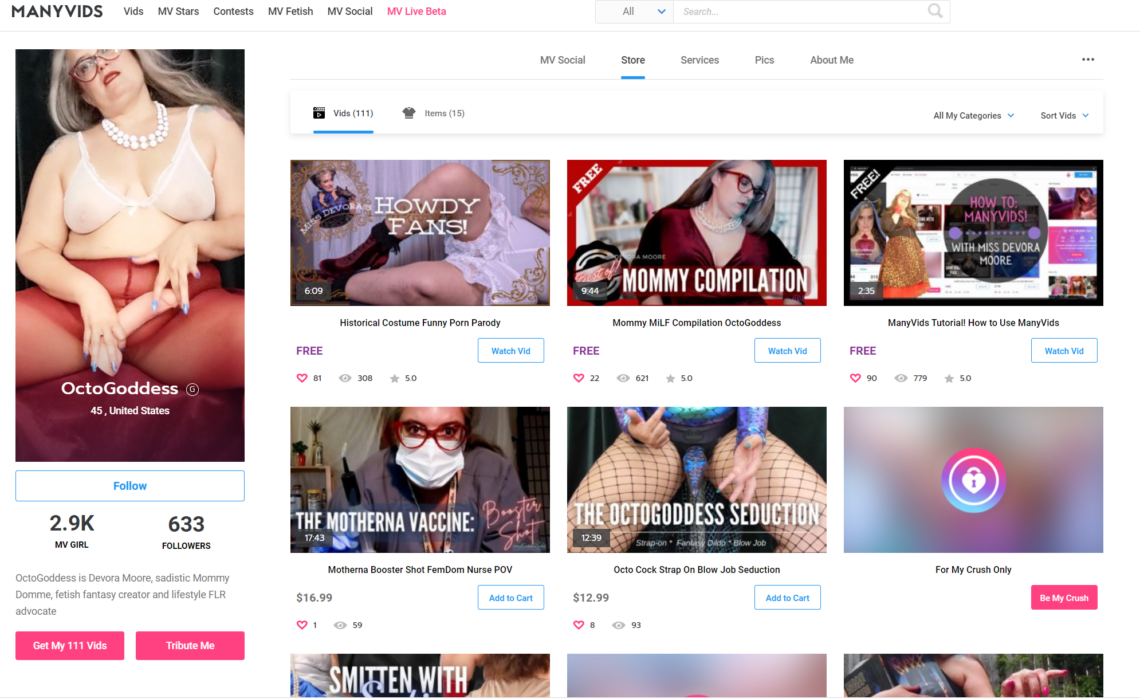 ManyVids:
ManyVids is a great place to enjoy my content! Join my MVCrush for exclusive discounts on videos, customs, used items and more. Purchase a membership and access all my clips, streamable immediately, for one low price. Did I mention used items? Check out a cultivated sampling of used socks, shoes, panties, pantyhose and more. Get a discount on a custom video using that item, too. I love reading all those ⭐⭐⭐⭐⭐ ratings so be sure to leave them on the clips you buy!
---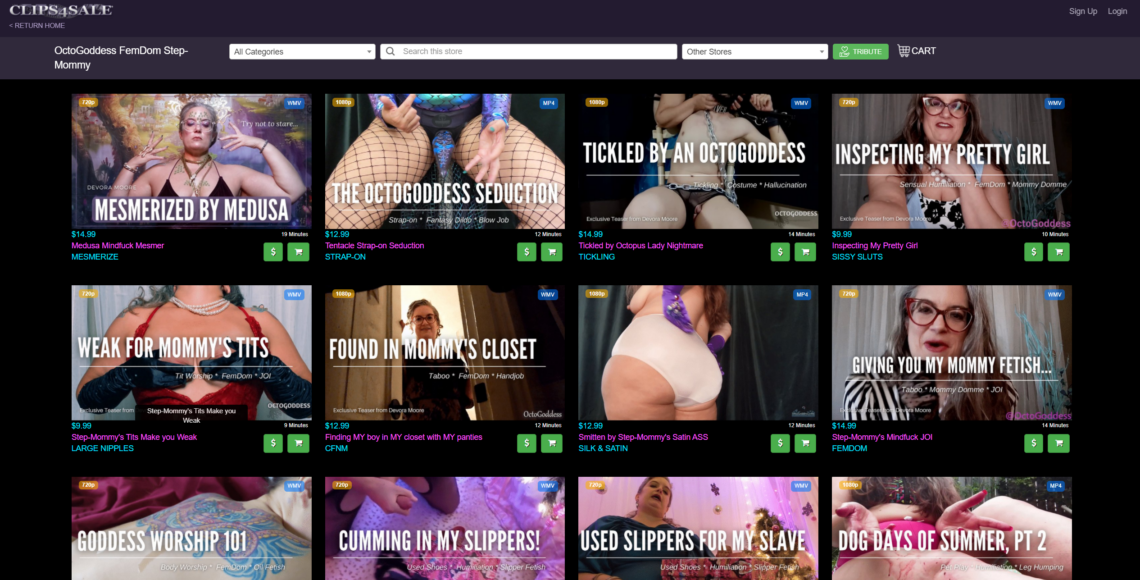 Clips4Sale:
Clips4Sale is the only place to find alternative file formats for my clips and videos, like .wmv. You'll find my entire catalog of OctoGoddess fetish porn on Clips4Sale. Everything from kinky Mommy to satin, glove and pantyhose fetishes can be found here!
---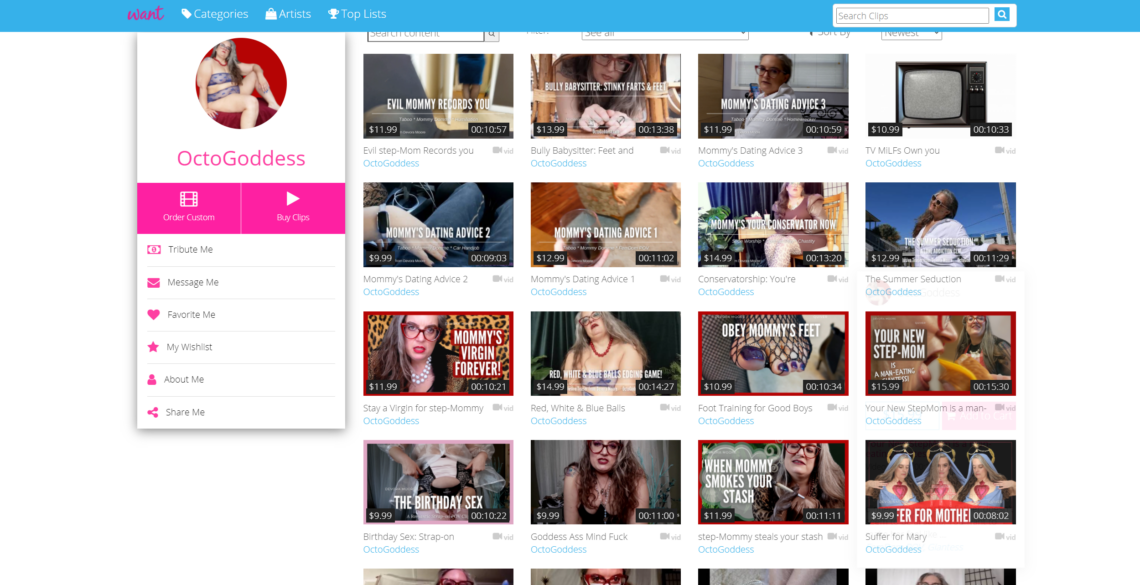 iWantClips:
THE home for FemDom Fetish clips is IWC! This is my favorite place to play with finsubs, pay piggies, gooners and find my financial domination and mindfuck clips. Sadistic findom PPV's are only offered here!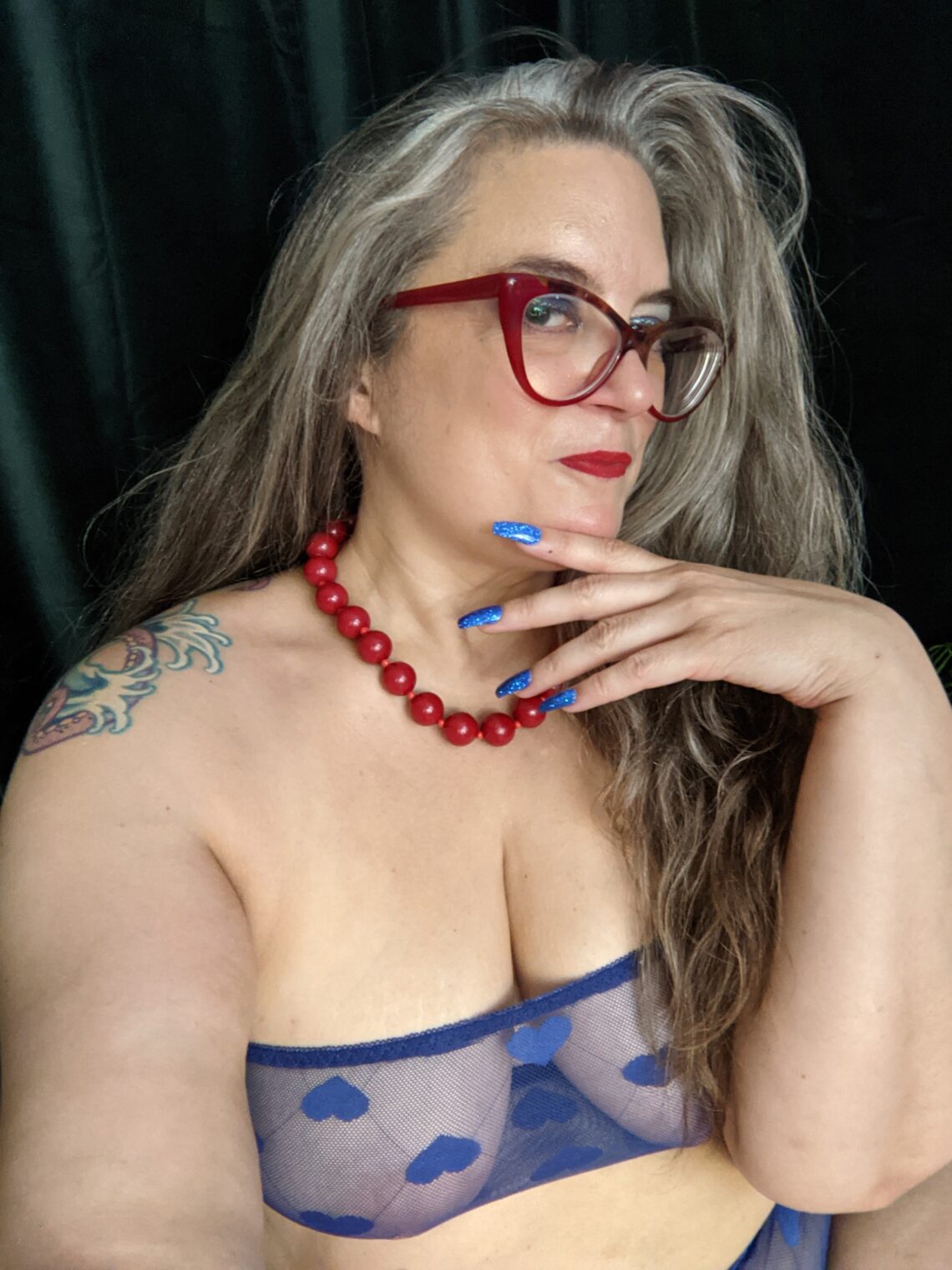 Direct Sales:
Email me at WorshipMayhem@protonmail.com to request direct sales of my FemDom Fetish clips and porn. I take a variety of payment methods (not Amazon gift cards or PayPal though).