Get closer to OctoGoddess Devora Moore, go deeper in your submission and expand your femdom fetish experience with my used shoes, socks, panties and more. I am a smell fetishist myself so I take great care in crafting a physical and emotional experience with my used items. Here are the most current available offerings but I am available to customize an olfactory experience just for you. Inquire at the email address above or give me a call!
It is quite difficult for me to part with anything, especially when it smells like me, a quality I find immensely arousing. So I have transformed my used shoes, socks and panties into "lovers" for you. Dating has never been easier! You will find everything you need to create a lasting and beautiful fetish relationship with my used items.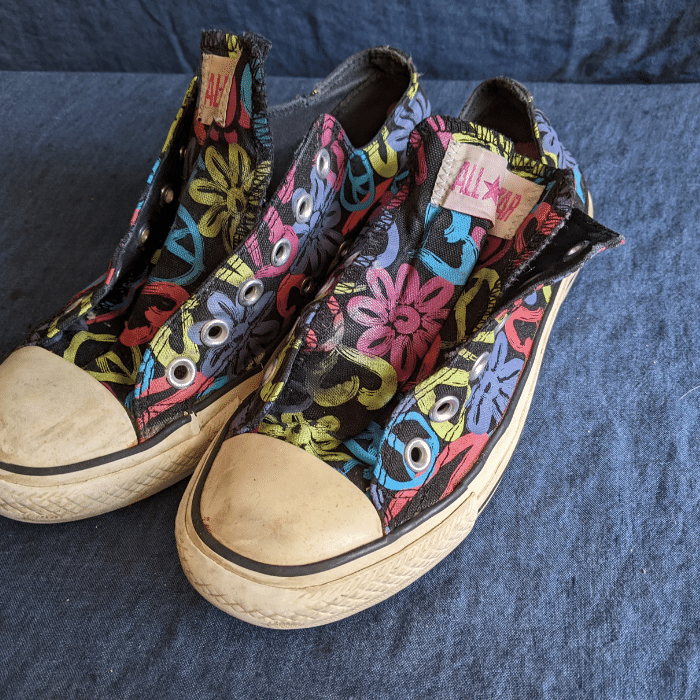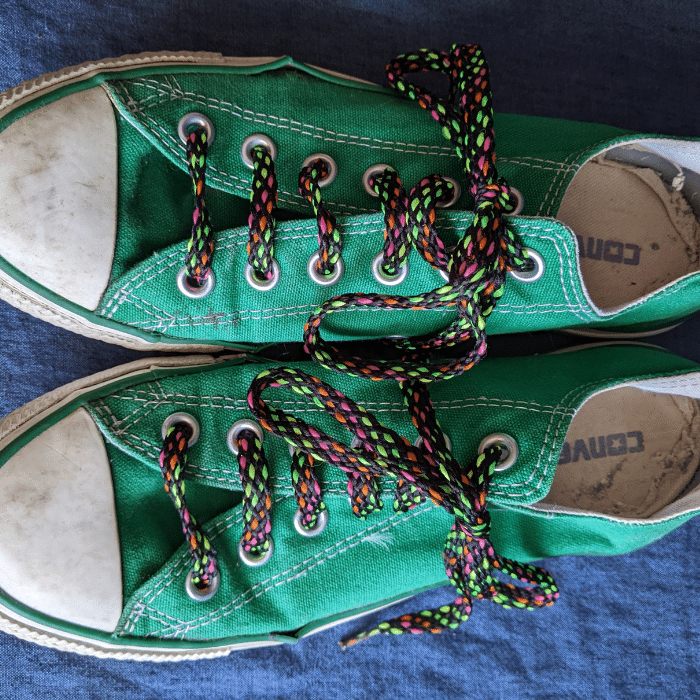 Get lucky with Kelly, a pair of my used shoes!
Kelly is a bright and beautiful green lass, she'll be your lucky charm while you enjoy the extra spring in your step that comes with dating shoes like Kelly! She loves to go to dive bars and listen to local music and her favorite thing is making out drunk in the bathroom! Learn why she's sometimes called Smelly Kelly…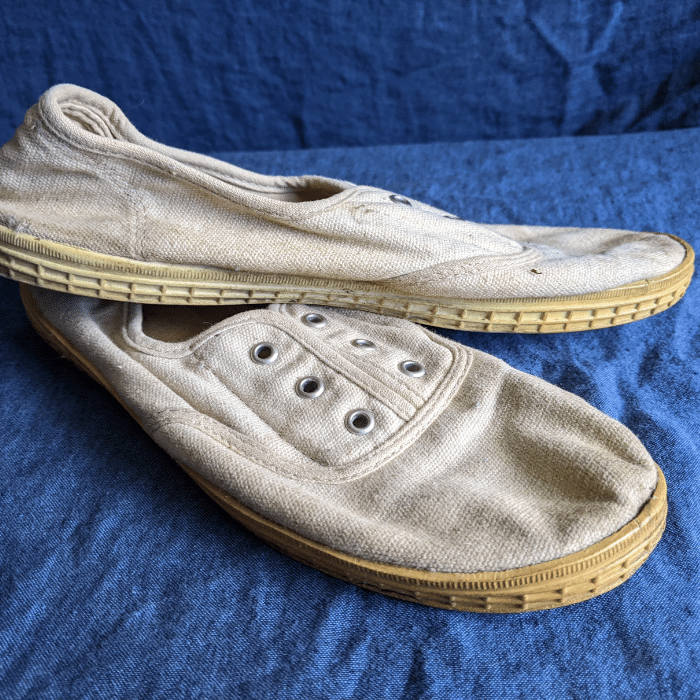 Shannon stinks but she's a powerhouse!
Shannon is the type of gal to mow her own lawn and take pride in it. You never need to take Shannon anywhere fancy, she loves cuddle sessions in front of the TV. Shannon is ready to take home today…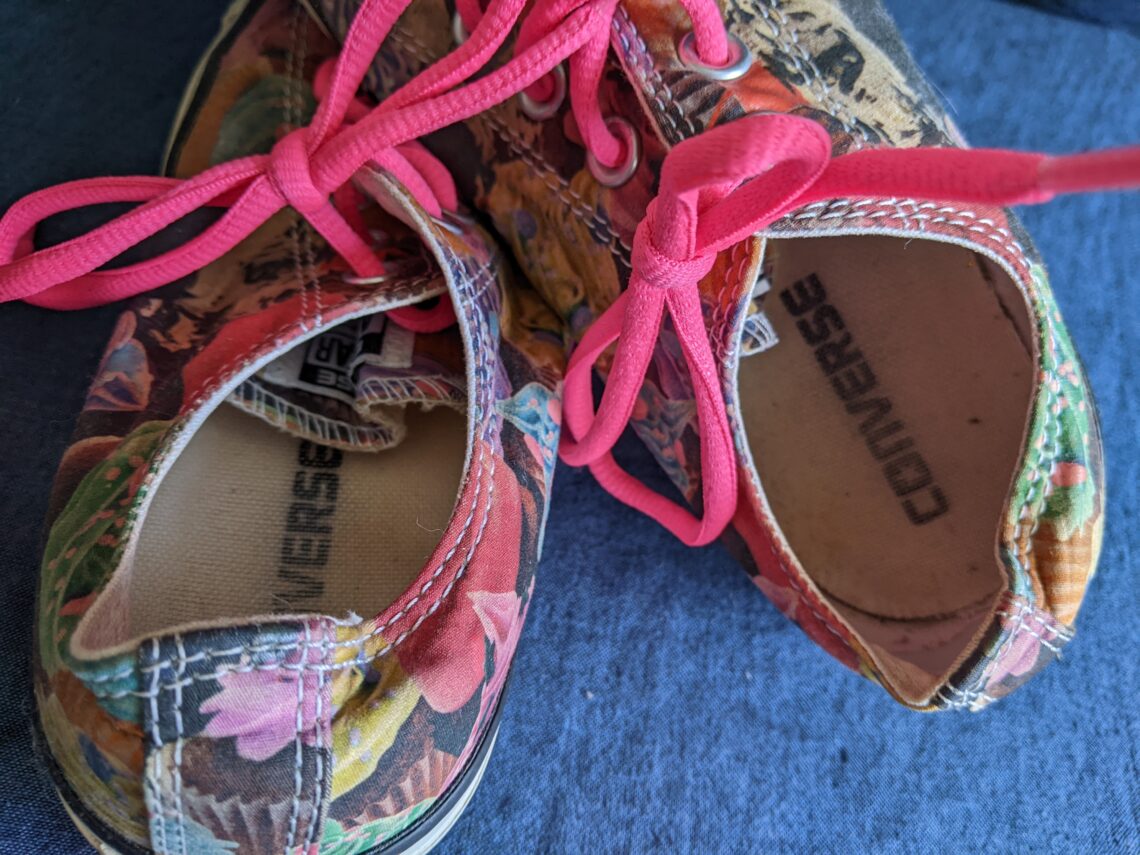 Liz is a sweet treat of used shoes for you!
Liz is a lot of fun and will laugh at all of your jokes. She's sweet, just like the cupcake design all over her, and you will love taking her to all your favorite joints. She's going to fit in with your friends, just fine! Get to know Liz better…
Meet Sharlene, a dazzler, who loves to be pampered!
Sharlene is a silver Goddess, much like myself, who looks best being worshipped by candlelight. Wine her, dine her and then you may enjoy her smell and signs of wear and tear…