All the exciting OctoGoddess 2023 updates from Miss Devora Moore and her fempire of fans and submissives!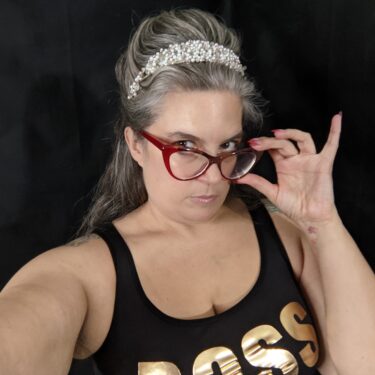 Miss Devora Moore, Boss of 2023, eyes her fempire of fans and submissives and desires to fuck over both minds and wallets! She is wearing a tiara.
"
Welcome to 2023: The year of Moore! If you are reading this in the future I only assume you have transferred all your wealth of Muskoin into my virtual e-pussy account and deactivated your kalper implantation so you can no longer feel sexual pleasure. Until we get that femtopian future, let's start with what's coming this year! *It's not you, haha…
I'm most excited to return to filming later in 2023. I've got some collabs in the works and expect to see 100% more blasphemy and pet play content. Until then I am bestowing upon my best fans a retrospective jaunt through my backlog in the launch of my new and upgraded fan clubs!
Join the OctoGoddess 2023 fempire on my ManyVids VIPFanClub, JustForFans or newly added LoyalFans pages. They will all get exclusive nudes, lewds, 5 clips a week and daily posts! You can buy posts and clips a la carte on my free OnlyFans page but don't expect any attention over there. Want to talk to Mommy? Message me here!
Check back on this page for more OctoGoddess 2023 updates as they come! *but not you, never you…well…"