A primer on the etiquette of ordering and receiving your bespoke erotic videos and audios.
Humans have been obsessed with pornographic images for nearly 40,000 years but we need not rely on crude statues anymore for our pleasures. The modern era of porn is rich with various erotic, kinky and fetish material available for purchase. There are even models and producers who offer to create a custom piece of erotic art. I can only imagine our internet-less ancestors would be grateful for such an opportunity. But how do you buy custom porn?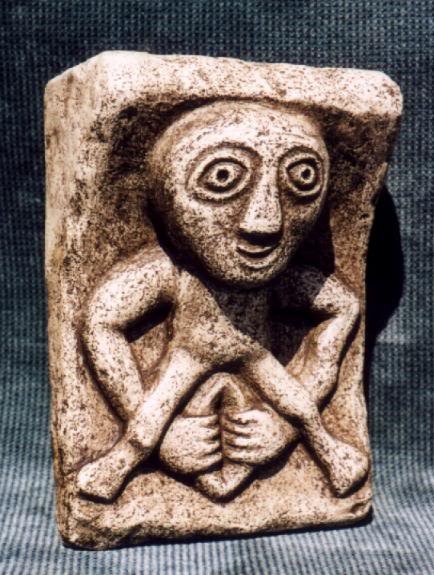 So, congrats, you were born at a time where you can get the sexual fantasy, no matter how specific or strange, created just for you from a wide array of talented craftspeople. (cue confetti drop) But, how do you go about that process and get the product you want? Just follow these steps for "How to buy Custom Porn"…
Determine your Budget
Why am I starting with talking about money and not how to find a provider for these services? You wouldn't shop for anything of value without determining if you can afford it. The consideration of what you want in your custom experience will be dictated by what you can spend. Never forget that being able to procure a piece of customized erotic art is a luxury. Don't fall into the trap of associating the convenience of being able to obtain custom porn with anything other than gratitude.
So, what should your budget be? Fetish providers will be on the upper end of the scale with rates $20 per minute and higher. Depending on what kind of content you are looking for, the length of the desired product and the wardrobe and styling requests, you may want to have a flexible budget. Be realistic, if you are looking for a model to wear latex and use your name, you will pay more for that.
We will come back to your budget soon so keep that figure in mind, for now.
Find a Model
This is the part where you can be thankful for modern communications and the internet for making it easy for you to find the model to make your fetish fantasies come true. As with anything that happens in the wild west of the world wide web, use caution and common sense. Look for models with their own websites and robust clip stores to ensure you are dealing with a professional. Contact them through their business emails or sites, refrain from having these conversations on social media. Check out your favorite clipsites, many of them have custom clip ordering available as well! You can often order custom clips directly from these sites, providing both the model and buyer with protection from fraud and a convenient way to pay. You can order custom clips from my ManyVids or iWantClips stores. Familiarize yourself with what kinds of content aren't allowed on these sites and make adjustments in your requests or messaging accordingly.
When contacting a model to inquire about taking a custom, make your requests clear, concise and be respectful. Not every model will take custom orders so be prepared to be told "no" regardless of how much money you wave in front of them. Keep in mind many models will not chat about the details of a custom until payment has been made so be prepared to either pay first or compensate them for answering specific questions. If the model you have contacted comes back with a quote that is more than your budget you have two responses: you can adjust your budget, order the custom and live in horny peace or you can express your gratitude to the model and begin another search for a model that might work within your budget. It is never appropriate to ask a model to lower their rates.
Let's imagine you have found the perfect model to bring your kinky fantasy to life, so what's next…
Communicate your Desires
This is usually the part where the entire process can derail as it's a delicate balance of providing enough information for the model to complete the order while not overwhelming the model with so much detail that they aren't able to be their authentic sexy selves.
While we may call ourselves Goddesses, Mistresses or Princesses, you are most likely contacting a small business owner who values efficiency of time and clear communication. Use of our preferred titles, honorifics and pronouns shows that you have done research. However, you do not need to revert to the role or feelings you want the custom video to express.
Which of these messages are the correct way to buy custom porn?
Yes, we are talking about sexual things but there is no need for innuendo or making the model jump through hoops to try and decipher what you want. If you have source material, like a camera angle you have seen in another video, ask the model if they would like to see that. Always remember that until you have paid for the custom, the model doesn't owe you anything.
Communicate any specific words, phrases or feelings you are looking to experience but give the model the freedom to mold those with their brand or style. This is, after all, an art form and there is a reason why you have chosen that particular model to bring your fetish fantasy to life.
Ask the model what kind of information they like to have upfront. Even if you have purchased custom porn from other models, don't assume that what they preferred is universal. If you have wardrobe or styling requests, make those in the initial volley and be prepared for any additional charges they might incur.
Make sure you are clear in your understanding about how long the process will take, what format the product will be delivered in, how it will be delivered and any other special requests. You don't want to find yourself in the situation of emailing the model all week with add-on requests or questions. This is a sure-fire way not to get the results you want.
Complete your Request
Follow through with payment (either on a platform or directly if the model allows) promptly. Consider adding a tip to the order. Not only does this ensure the model will prioritize your request but I am, personally, erotically charged by money. Sending a tip along with your custom clip order, prior to my creating it, provides just the kind of arousal to guarantee my best dominant performance.
Waiting for your custom porn can be the hardest part (or second hardest *wink*). When tipped during the booking process or during the time I am filming it, I have been known to give personalized edging instructions or even dietary restrictions when I'm filming a vore video. There's nothing like preparing your body all week knowing that you get to watch my enjoyment while I feast on it!
Consider making your experience truly unique by combining services. I love creating customs with my used items and even offer packages combining an item with a custom video so you can watch me and also experience my power in real time! Perhaps the model offers sessions and you can role play before the custom is delivered.
Enjoy your Custom Porn
You know how to do this.
Offer the model any detailed feedback. Personally, I like to know exactly how the customer felt about my creation. I love getting feedback but every model will be different. If you did not tip when you completed your order, or if you really love supporting the people that make your genitals buzz, tip us once the custom is delivered. Tip us even if it didn't quite hit all the spots you wanted. If you paid for your custom porn on a platform, chances are that we did not get the full amount that you paid. Most platforms take anywhere from 20% up as a fee on all payments. Never forget that we are the people that will do "that thing" that makes you happy. It's in your best interest to keep the people in your boner business happy.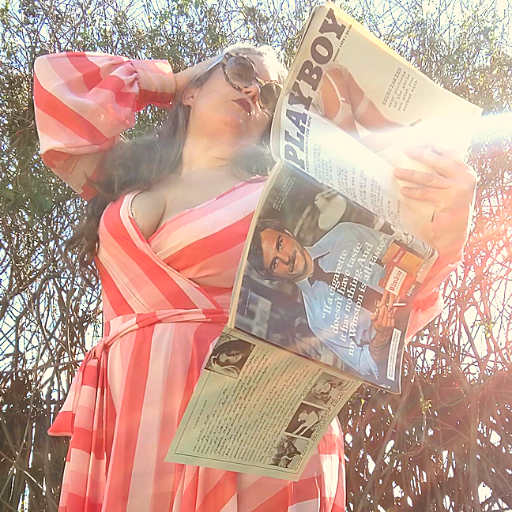 Ready to see Devora "OctoGoddess" Moore put her style on a custom video or audio?
Email me at [email protected]