OctoGoddess Kinky Origins Part 2
How I discovered my kink side…
So here I am, early 40's exploring dating for the first time in my adult life. Between my marriage and the last long term partner, I was basically in monogamous 7 year relationships back-to-back.
I tried vanilla online dating.
There is no vanilla dating anymore.
I had dates who asked to cum in my ear, licked my eyebrows and liked it when I showed off my heavily bruised legs from my intense workouts. The very first online date I ever went on told me that I was intimidating and couldn't make eye contact with me. I was flattered. I didn't kiss him or go out with him again but it opened up the possibility that there was a lane for me.
It took me a bit to bring myself completely over to only dating kinky.
I had many, many years of filtering my personality and making myself more manageable to undo. I still have moments, pretty regularly, that I have to remember I don't have to do all that now. I was an evangelical Christian for longer than I've embraced my Domme title. This shit takes time.
I eventually succumbed and created a FetLife profile. I was not yet Devora Moore. I was just this healing woman trying to find her way and realizing she could create the relationships that worked for her.
So I called myself OctoGoddess. And my kinky side was born.
The Goddess imagery has appealed to me for years. When I left Christianity I found a home for a while in the Unitarian church and met and joined a group of pagan women who practiced Goddess worship. They initiated me into their circle and I practiced with them for many years.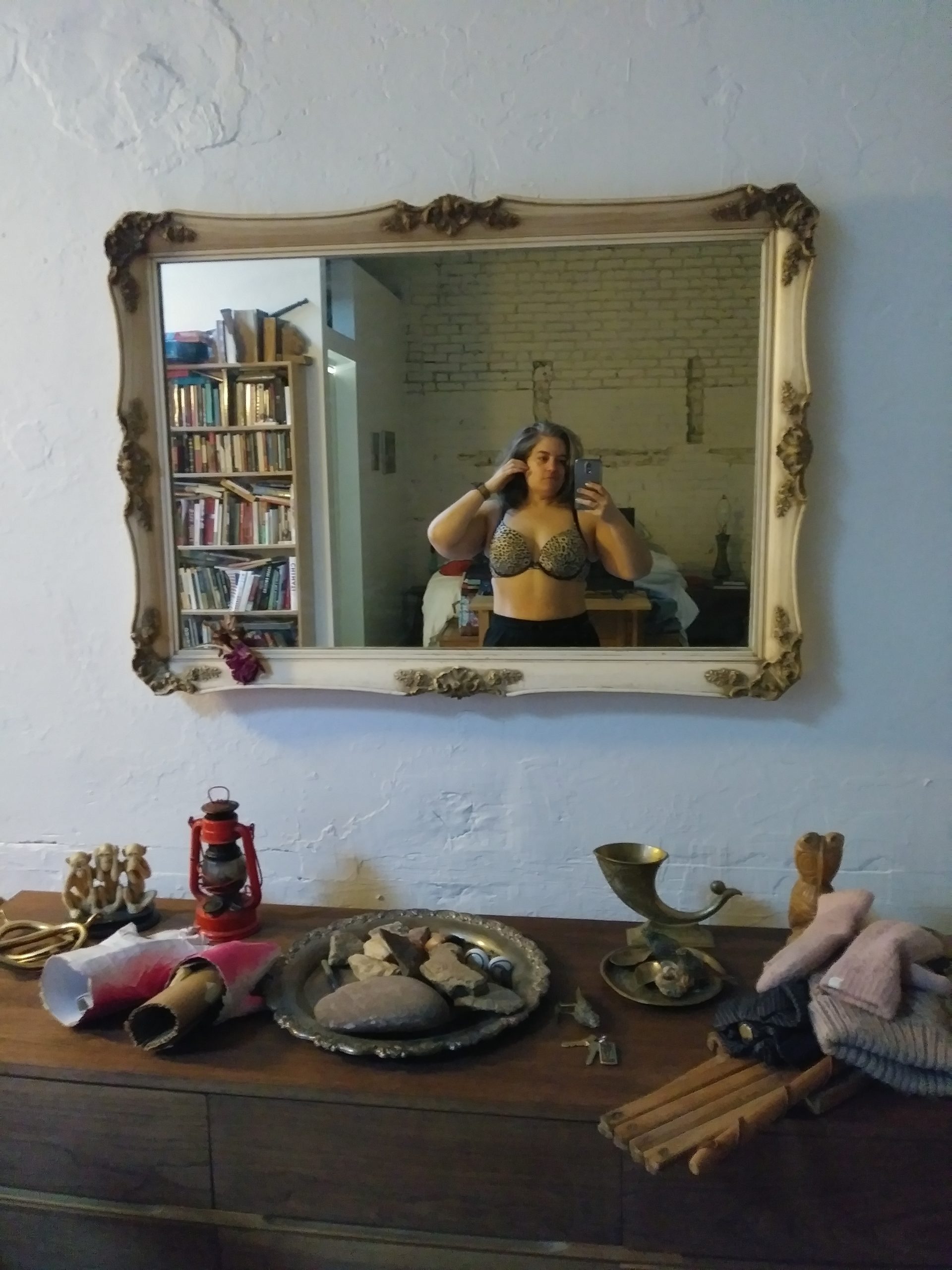 I have a few altars in my home and believe in the Divine Feminine.
As I am a clueless old broad sometimes, I had no awareness of tentacle hentai or anything like that when I chose my moniker. It became a lovely image for me, though. I enjoy mental and emotional play the most and imagine my lovely tentacles wrapping around a subs mind and heart, holding everything in place…squeezing where needed, sucking and holding. It's powerful to not limit myself to a physical human body.
I embraced the octopus brand and started incorporating it into my outfits for dungeon parties. It also became an easy way for people to find gifts for me and keep me top of mind. 
It was a series of coincidences that really brought me here and birthed the OctoGoddess: Kinky Older Lady! Never underestimate the power of remaining open to what the world wants to show you!
Interested in learning more about how I got into creating erotic films? Episode 10 of my podcast, TubTalks will certainly satisfy you! And then be sure to indulge in the finished video, my very first porn!
"What Happens When Mommy Finds you in Her Closet!"